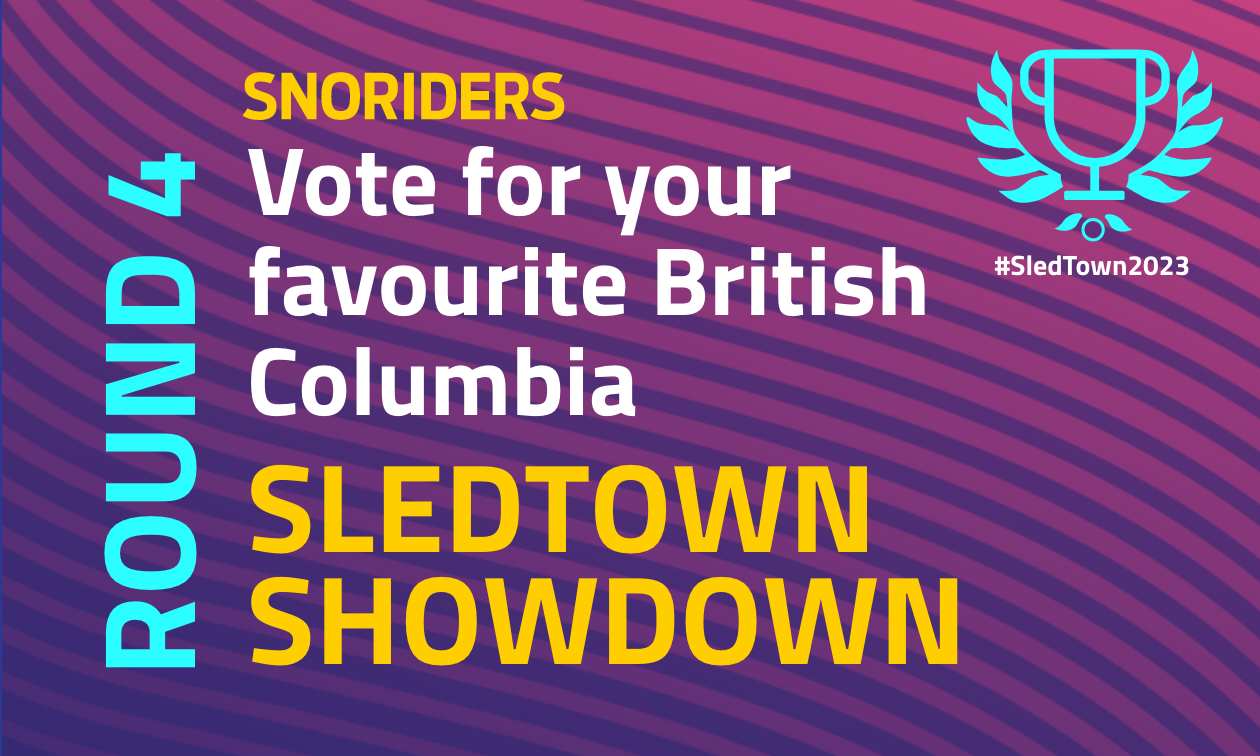 Vote for your favourite British Columbia SledTown
The provincial finals take place during Round 4 of the 2023 SledTown ShowDown in British Columbia
For the first time in four years, B.C.'s provincial champion won't be McBride. The last representative from British Columbia not named McBride was Tumbler Ridge, back in 2019 when Tumbler Ridge won the entire competition. And Sicamous hasn't stood tall on the provincial podium since back in 2017, the snowmobiling destination's only victory. At long last, one of these indomitable competitors will rise again.
Unlike previous SledTown ShowDowns, where you could vote multiple times per round, you only get ONE vote per round of SledTown ShowDown 2023—so make it count!
Round 4 runs March 14 to 26, 2023.
British Columbia Brackets
Vote for your favourite SledTown for each province:
Stay updated
Subscribe to the SnoRiders email newsletter and we'll let you know when the next round begins.