This is a submitted piece by Ashlyn George, originally from her website Lost Girl's Guide to Finding the World, and created in partnership with Snowmobile North East Sask.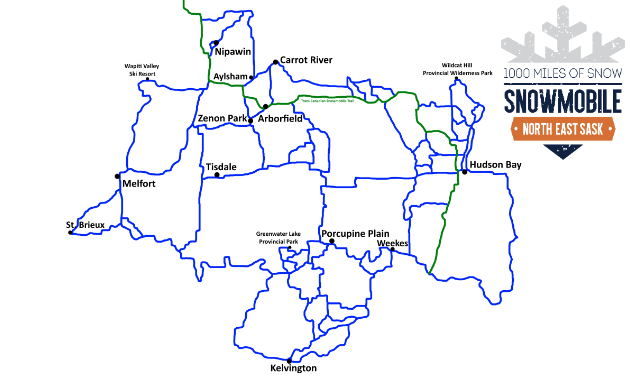 It might be one of the most unique ways to adventure in Saskatchewan–on 1000 miles of groomed and marked snowmobile trails.
In the northeast of the province, 12 communities (St. Brieux, Melfort, Tisdale, Kelvington, Zenon Park, Aylsham, Nipawin, Carrot River, Arborfield, Porcupine Plain, Weekes and Hudson Bay) have teamed up to promote their "1000 Miles of Snow" to encourage snowmobilers to get outside and enjoy Saskatchewan's coldest season. It's a pretty epic way to spend a day, a weekend or even a whole week.
Iconic Saskatchewan Experiences in the Northeast
Connecting these 12 communities by the trails makes multi-day trips a convenient and fun way to see more of the province.
As the trails literally run through each town, access to the communities is as easy as driving in with a vehicle (easier in some respects as in Aylsham, we rode right past the local playground and community hall.)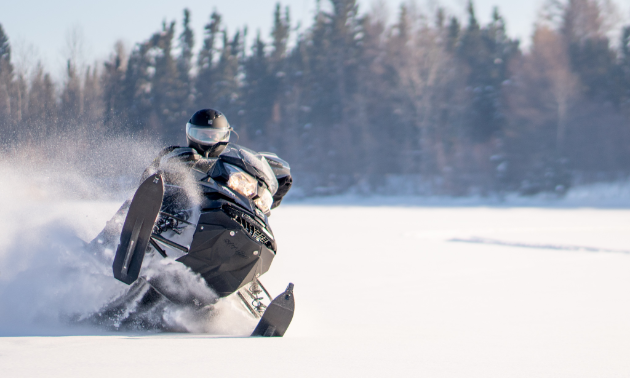 Just south of the Trans Canadian Snowmobile Trail, the route continues to Zenon Park and Arborfield. Halfway between the communities is one of the newest warm-up shelters on the trail. It was designed and built as a replica train station–train crossing sign and all.
Prairie sights like these are not uncommon. Snowmobiling through Weekes you'll spot one of Saskatchewan's last remaining prairie sentinels–a wooden grain elevator.
Grain bins and wooden barns are a few other Saskatchewan icons to be seen while sledding along the trails. Further north in the Boreal forest, it feels like you're a world away from city and town life.
If you're willing to strap your snowboard to your snowmobile, you can even stop at Wapiti Ski Hill between Nipawin and Melfort for a few runs before heading south to St. Brieux. The trails maintained by these communities and their local snowmobile clubs truly connect riders to remarkable spots in the area.
Accessing the Inaccessible
The entire region is linked with groomed trails across fields, through forests and amongst some pretty incredible scenery.
Certain areas of the province are only accessible in wintertime–like Wildcat Hill Provincial Park north of Hudson Bay. The remoteness of this park and the fact that it's only accessible during Saskatchewan's colder months is alluring.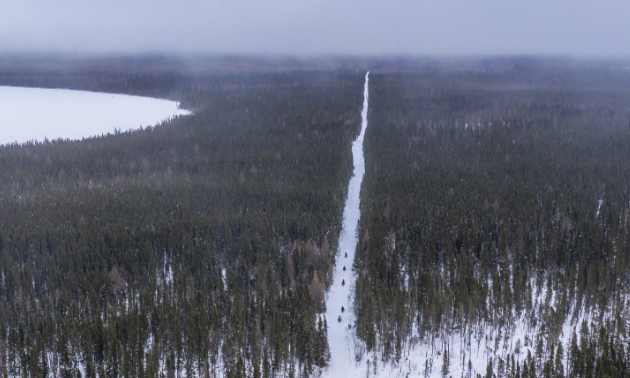 Muskeg conditions and lack of roads make it nearly impenetrable in the summertime. But in wintertime, the carefully routed and groomed trail winds its way up to Bankside Lake. The lone warm-up shelter on the edge of the lake is the only sign of civilization in the otherwise rugged and wild park.
Building Community
The trail system encourages tourism in each community. It's easy to stop at any of the more than 40 snowmobile shelters for a hot dog roast, swing past local lakes for some ice fishing and stop for a meal at the dozens of restaurants throughout the communities.
And snowmobilers are warmly welcomed.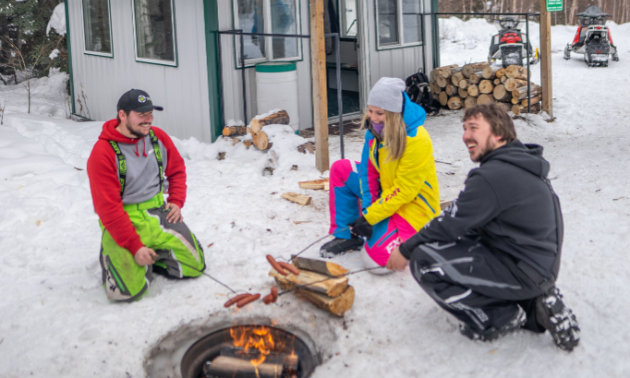 Hotels, lodges, cabins and bed & breakfasts are often set-up to accommodate multi-day snowmobilers. Some overnight locations provide secure and heated shops for sleds while others offer parking in front or locations to park sled trailers.
The 1000 Miles of Snow is a unique trail system to be able to access in the winter–and yet another reason to get outside and enjoy the snow we have for so many months of the year!
How to Plan Your Trip
If you're a snowmobiler, North East Saskatchewan and the 1000 Miles of Snow trails are an area you need to visit.
1. Decide Your Route
Decide whether you want to travel from one location or carry an overnight bag and stop in a different community each night. Tisdale or Porcupine Plain are great central locations while St. Brieux is perfect to head west and loop the trail system.
For those that work a regular nine to five job, weekend trips are most convenient to explore the different regions. But the entire 1000 Miles of Snow is an incredible feat to accomplish for those looking for an extended adventure. Plan for 7 to 10 days to travel the entire loop.
*Don't forget to carry a route map with you and share the details of your trip with family or friends so people know where you'll be each day.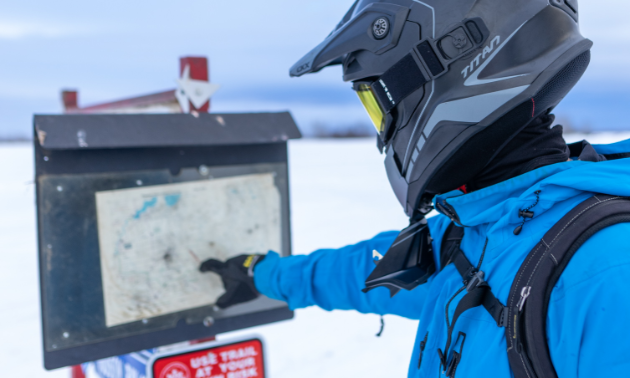 2. Pack a Trail Lunch
There are more than 40 warm-up shelters on the trail system. Each one is unique as they are all built by local snowmobile clubs. They're equipped with indoor stoves, outdoor firepits, racks to hang and dry gear, chopped wood, an axe and an outhouse (with toilet paper provided).
Pack in snacks and plan a hot dog roast over an open fire for the perfect trail lunch or supper.
3. Carry Extra Fuel and Parts
Saskatchewan is big–and it's easy to burn through fuel playing in the snow. Carry a jerry can of gas and a few extra sled parts and tools in case of a breakdown. Cell service isn't guaranteed in all regions so be prepared in the event you'll be on the trail longer than expected.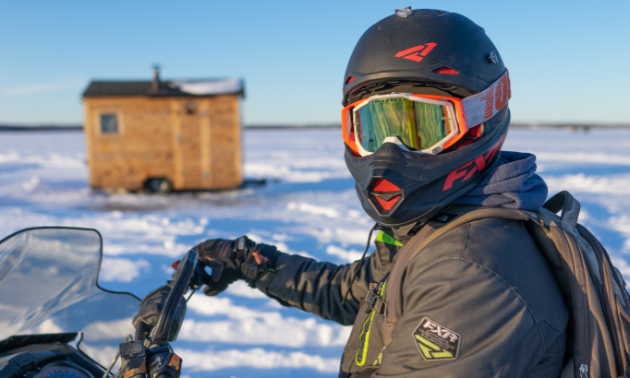 4. Have Fun
But most of all, have a good time. The trails are an incredibly unique feature to have in this province. They wouldn't be what they are without the time, effort and dedication of each of the local snowmobile clubs that grooms and maintains them.
Make sure to follow Snowmobile North East on their Facebook page for current updates and details on the trails. You can also head to Tourism Saskatchewan for more information on winter activities.