Get set to explore the incredible snowmobiling terrain of this vast and varied province

Alberta is such a great province for sledding because of its variety of terrain. You can ride in the mountains, enjoy nice prairie scenery or you can explore the forests in the northern part of Alberta—yes, snowmobiling in Alberta is truly an awesome experience. Active clubs throughout the province keep trails and amenities in tip-top shape. Check out our Alberta landing page for information on sled dealerships, destinations, snowmobiling trails, snowmobile-friendly accommodations, local snowmobiling clubs and more.
Featured Alberta Articles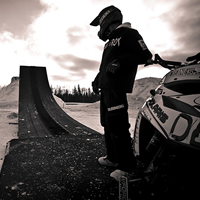 Seven months from now, Whitecourt, Alberta, will be the scene of an event that's attracting international attention. It's called the World Snowmobile Invasion (WSI), and it will take place February 11 to 15, 2015.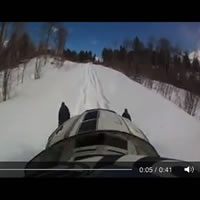 The Whitecourt Trailblazers have launched a video contest to promote their upcoming event, the World Snowmobile Invasion (WSI) in Whitecourt, Alberta, on February 11 to 15, 2015.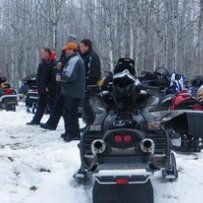 With pleasant communities dotted along the trail, the Iron Horse route is sure to please.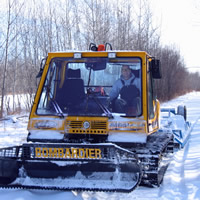 There are plenty of reasons that we love to ride, but the sledding community also needs people who are inspired to give back to sledding. For Danny Smyl of St. Paul, giving back is an important piece of participating in the sport he loves.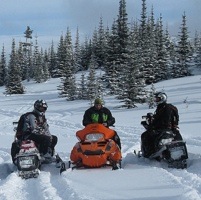 Riding since she was two, 23-year-old Kelsey Poelt lives and breathes the great outdoors.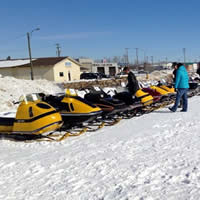 The Elk Point Trail Riders are a small club with a big spirit and lots of riding inspiration.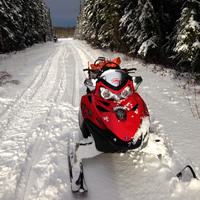 The McMurray Sno-Drifters snowmobile club does a great job of promoting the sledding trails around Fort McMurray, Alberta.
Key Alberta Contacts
Grande Prairie, Alberta

We are your four-season destination!

Stanford Hotels & Resorts are the ideal accommodations for riders! Take advantage of our $89.00 ride rate. The Grande Prairie location offers ground floor rooms, meaning you are never far from your pride and joy. As well, the inner courtyard parking lot gives you peace of mind during your stay. Choose Stanford Hotel Grande Prairie if you are looking for that home away from home feel and great service! We are your four-season destination, so check out our summer rates for motorcyclists. *Taxes and applicable fees will be added to this rate.

Improving cornering, performance and safety

The Biteharder Carbide Runner sharpening tool is designed for a snowmobiler's ultimate riding experience. Sharpening dull carbide ski runners helps with better handling and control, which means a safer ride overall. The Biteharder tool sharpens dull carbides simply and easily without the need to remove them from the snowmobile. Learn more by visiting their website.

Cochrane, AB

Mountain Toys Polaris—Cochrane

Mountain Toys Polaris offers both Polaris and Suzuki products. PowerPrice Guarantee:  When you request a PowerPrice for new ATVs, motorcycles, snowmobiles, UTVs and accessories you can expect to receive the most current incentives and offers available at that time. That's why we guarantee that you'll always get the best possible price on your powersport products. Quality Guarantee: Just because you're saving a lot of money on your Mountain Toys product doesn't mean you're sacrificing quality and service. We guarantee that you'll always purchase a quality product backed by quality service.

Edmonton, AB

Wheels Grip, Skis Slip

Ask for X-Glides at your local dealer *Made from impact resistant 100% UHMW *Pass through venting *Box of 8 pieces with stainless steel fasteners *Get more glide for less than the competitors

The name says it all — EPIC

Rec-Tech Power Products carries a full line of Ski-Doo, Can-Am ATV, Sea-Doo and KTM products, as well as Kioti tractors, Cub Cadet mowers and Spyder roadsters. Our top factory-trained technicians in our service department specialize in stock and high-performance ATVs, motorcycles, utility vehicles, watercraft and snowmobiles. Let the professionals at Rec-Tech help you design and customize your ride. Rec-Tech Power Products also carries a great selection of parts, accessories and clothing. Visit us at Hwy. 16 West, Range Road #20, Lloydminister, AB.

Join us in the snowmobile capital of Alberta

The Whitecourt Trailblazers are proud to present one of the most exciting snowmobile events of the year. The 2015 World Snowmobile Invasion will bring the national snowmobile event to Whitecourt, Alberta.

Lac La Biche, Alberta

Playing in a winter wonderland

All types of riding await in this breathtaking northern Alberta destination. Lakeland Provincial Park is one option; it provides an amazing network of trails for the avid sledder. A convenient staging area for the park is Elinor Lake Resort, a wilderness resort surrounded by boreal forest that offers access to the lakes in the area. "Lac la Biche Region is known for" its annual Winter Festival of Speed, held annually on the first weekend of March featuring snowmobile drags and other racing events. Visit classicwheels.org for dates and info.

For all your winter activities, ICEROCK rocks!

CDI International Inc. is proud to introduce the 2013 IceRock garments and accessories collection. From our beautiful designed jackets to goggles, you'll find the clothing or accessory for your winter activities.

Unsurpassed quality of materials and our innovative construction techniques based on varying fabrics like the NortFX Fabrics, have enabled us to develop a high-tech garment that will create a barrier of thermal protection against the elements, while insuring the ultimate blend of comfort and function.

Innovation, comfort and design put together, this is the IceRock collection.

Smoky Lake, AB

The Western Gateway to Alberta's Iron Horse Trail.

A friendly and safe community—with fun for all ages and plenty of places to stay. Smoky Lake is only an hour away from Edmonton, and is a great spot for visitors. Featuring a great staging arena where sledders and ATVers can drop off their vehicles and unload their equipment. Home of Smoky Lake Trail Twisters Snowmobile Club and Smoky Lake ATV Club.

The right place to be.

Located on the southern leg of the Iron Horse Trail, Elk Point is the perfect place to start your family adventure. Snowmobiling, quadding, biking, hiking or horseback riding, we have it all and more! The Elk Point Trail Riders snowmobile club maintains some of the most beautiful terrain in all of Lakeland, on the southern leg of Alberta's Iron Horse Trail. "The Trail Riders club is a smaller club with a lot of heart," said Kulczycki. "Each season, around the first weekend in March, the (Trail) Riders host a vintage ride that attracts participants from all over Canada."

Welcome to the County of St. Paul

The perfect vacation starting point is located only 1.5 hours northeast of Edmonton in the County of St. Paul. Including the towns of St. Paul, Elk Point and 12 other communities, the County of St. Paul offers a varied and diverse ethnic heritage that has created a cultural tapestry second to none. St. Paul, where mountains of snow and miles of trails await you!

Leaders in LED light technology!

NEXTECH Industries Inc has developed a full line of modern LED lights for your ATV or UTV. We have lights for all uses and fitments from the small but powerful MINI MAX all the way up to our high output Baja Ready light bars. Led is the brightest longest lasting type of off road light available and at NEXTECH we are leaders in LED!! NEXTECH LED lights have more output per size, 50,000 hour no maintenance life span and awesome looks.

Mention SnoRiders to receive 10% off first night.

Start your scenic snowmobile adventure off right at the Ramada or brand new Canalta Hotel in Lac La Biche or at the Super 8 in St. Paul. At all three locations, you can start your morning right with a deluxe continental breakfast and come home to fresh-baked cookies and warm buttery popcorn. Best of all, if you mention SnoRiders when you book, you'll get 10% off your first night's stay with us. Your adventure begins when you book online at Canalta Hotels.