Get set to explore the incredible snowmobiling terrain of this vast and varied province

Alberta is such a great province for sledding because of its variety of terrain. You can ride in the mountains, enjoy nice prairie scenery or you can explore the forests in the northern part of Alberta—yes, snowmobiling in Alberta is truly an awesome experience. Active clubs throughout the province keep trails and amenities in tip-top shape. Check out our Alberta landing page for information on sled dealerships, destinations, snowmobiling trails, snowmobile-friendly accommodations, local snowmobiling clubs and more.
Featured Alberta Articles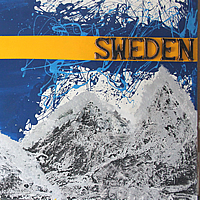 Riders participating in the rally at the 2015 World Snowmobile Invasion in Whitecourt, Alberta, will get to see the work of a local artist.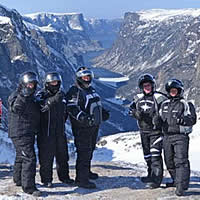 How well do you know your snowmobiling? Here's a quick question: what does CCSO stand for?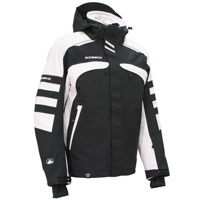 A snowmobile jacket that's designed to keep you warm, dry and comfortable while you're hitting the deep stuff is the IceRock Intense.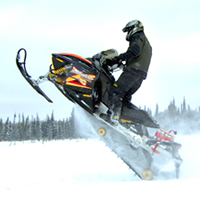 Here are the top four snowmobiling destinations in Western Canada, as chosen by our readers.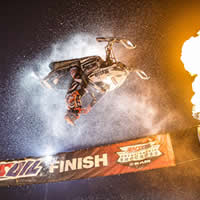 One of the world's most iconic snowmobilers will make his freestyle debut in Western Canada in February 2015.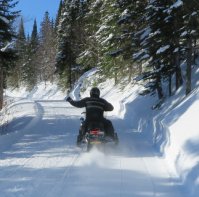 Cruise the trails and visit the snowmobile-friendly towns in this scenic part of Alberta.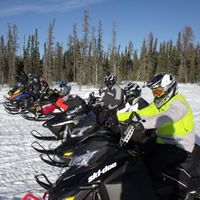 Snowmobilers in Whitecourt, Alberta, will attempt to break the Guinness World Record for largest snowmobile parade in February 2015.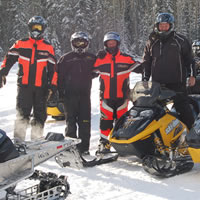 The Whitecourt Trailblazers snowmobile club in Whitecourt, Alberta, is having its Annual Snowmobile VIP & Media Ride on January 30, 2015, and you're invited.