Dave Norona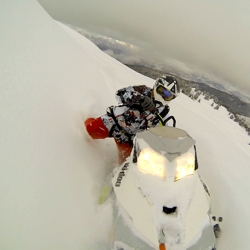 Dave Norona is Professional Adventure Athlete from North Vancouver/Whistler B.C. He has competed in over 400 human powered adventurer races around the world in over 10 different sports. In 2005, Dave retired from full time racing and now spends his winters riding for Ski-Doo/BRP and Genuine Guide Gear in search of big powder days on sleds and skis.
During the summer, he rides for Marin Bikes and Shimano and Beta Trials and Enduro bikes and a host of other sponsors. Dave's passion is spreading the joy outdoor sports create for all users, so get out there and have some fun! Read more about him and his adventures at Norona Life.
Contact Dave Norona.
Sled Tech
Here is a checklist of what to consider and what to look for when you're buying a used sled
by Dave Norona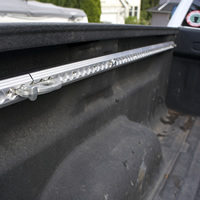 Gear
Supertrac is a multi-purpose, fully adjustable tie-down anchor system for use anywhere you need to secure cargo.
by Dave Norona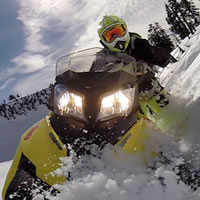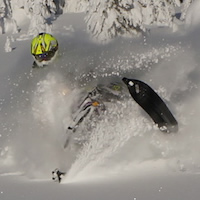 Shuswap, BC
Ski-Doo backcountry expert Dave Norona discovered epic snowmobiling in the Shuswap Highlands on a December 2013 sled trip.
by Dave Norona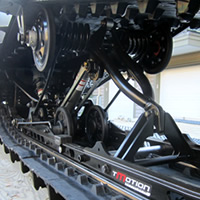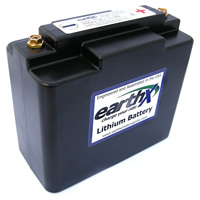 Gear
Product information on EarthX lithium battery for motorbikes, snowmobiles and ATVs.
by Dave Norona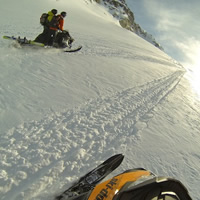 SledLife
Using a snowmobile to chairlift yourself into amazing skiing and snowboarding terrain
by Dave Norona
Gear
Tips and advice on ABS Avalanche Airbags from backcountry professional Dave Norona.
by Dave Norona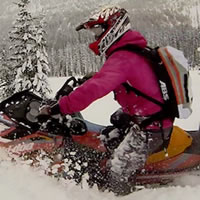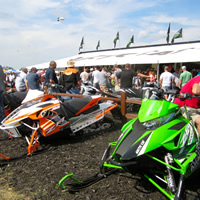 SledLife
Here are some photos that SnoRiders contributing writer and Ski-Doo brand ambassador Dave Norona brought back for us from Hay Days 2013.
by Dave Norona