It's snowmobile show season here in Western Canada right now, so in keeping with tradition, SnoRiders headed to Edmonton, Alberta, for the 2014 Alberta Snowmobile & Powersports Show (October 17 to 19).
Put on by the Alberta Snowmobile Association (ASA), this show—which is the largest of its kind in Western Canada—features the latest sleds, the newest gear and the hottest products on the market. From MotorFist to Backcountry Access—basically, if it has to do with snowmobiling, it will be found here.
Then there are the door prizes. This year, the ASA raffled off a brand new Arctic Cat M6000 as a grand prize at the show.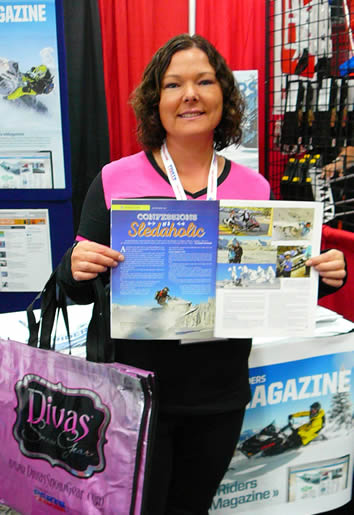 The 2014 show also attracted an A-list of attendees. Making a special appearance at the show was pro backcountry rider Chris Burandt and freestyle sensation Levi LaVallee. Pro hillclimb racers Rob Kincaid, David McClure and Carl Kuster were also spotted at the show, signing autographs and talking about their rides.
It was no wonder, then, that thousands of sledders converged on the Northland Expo Centre during this four-day event. SnoRiders had a great time as well, checking out the other exhibitors and getting to know some of our readers.
Next up for us is the Saskatchewan Snowmobile Show & Sale in Saskatoon, Saskatchewan, on November 7, 8 and 9, 2014.
But first, here are some photos that our production coordinator Murray Shellborn and his son, Spencer, captured at the Edmonton snow show: