RidgeView Resort is a snowmobiler's haven
Come to Radium Hot Springs and experience the sledding trip of a lifetime, complete with snowmobiler-friendly accommodations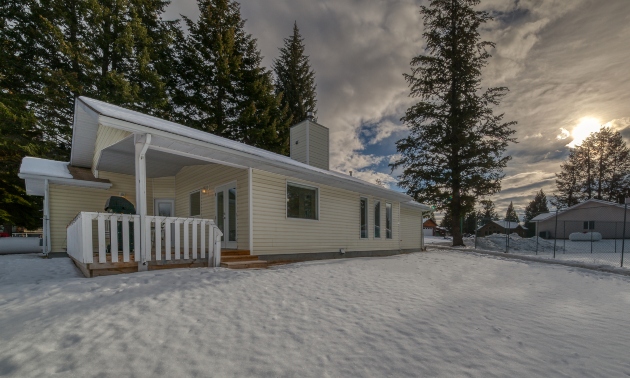 RidgeView Resort has until recently been one of Radium's best-kept secrets. The sprawling RV and vacation home resort located in Radium Hot Springs (a bustling tourist destination), is perched on the ridge of the Columbia Valley, overlooking the stunning Kootenay mountain range to the south. This territory is well known for its adrenalin-pumping, all-season adventure sports.
Winter time at RidgeView serves up extraordinary adventures of all kinds and for all ages. Located only minutes from the gateway to the renowned Forster Creek snowmobiling area and nearby winter trails for Nordic skiing, snowshoeing and winter hikes, there is truly no better place to play with no better home base than RidgeView Resort.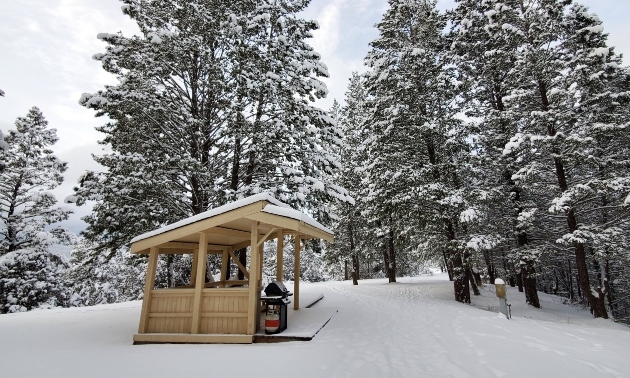 Imagine an action packed day of sledding, followed by a hot tub soak at the resort pool or at the famed Radium Hot Springs pool—then a dinner cooked from your own well-appointed kitchen or from one of the many restaurants in the area. Wrap things up by spending a cozy evening in front of the fire in one of the resort's many 1,200-square-foot homes with room for eight (plus your furry K9, too), all while your adventure gear sits safely on your private driveway—how could a winter adventure go any better than this?
Summer time at RidgeView is equally unparalled, with a stunning outdoor pool (with poolside food and beverage service and private cabanas), endless kids activities including mini-golf, volleyball and boundless acres to safely roam. Over many years, the resort has built a reputation for its vibrant Saturday night outdoor market and live band outdoor dances, a tradition that has added greatly to the real sense of community among the resort's annually returning guests. In fact, RidgeView has been creating fond memories for families now into their third generation.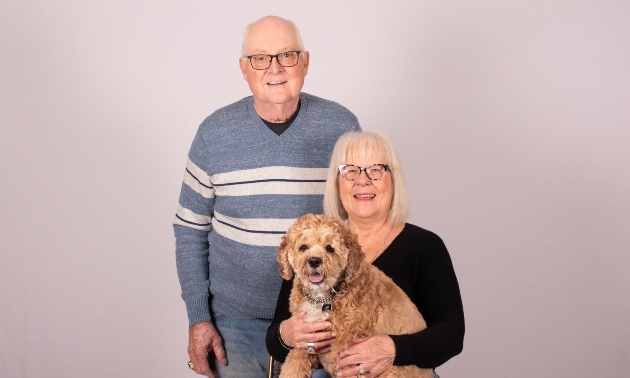 Owners of RidgeView Resort, Wayne and Joyce Holmgren.
Building the legacy of RidgeView Resort
Wayne and Joyce Holmgren acquired the nearly insolvent and dilapidated resort back in 2000, and almost immediately after taking possession, lost the recreation center to accidental fire. With no choice but to roll up his sleeves and rebuild, Wayne has made RidgeView a passion project that today has become one of the crown jewels of the Columbia Valley. With 115 luxury RV lots and nine well-appointed vacation homes, RidgeView's accommodations and amenities rival those of any resort in the Columbia Valley. Joyce provided her design aesthetic to the rebuild while their oldest daughter Jodie Rubel, has been instrumental to her dad over the long years, managing the finances through many lean years of operations while Richard Miller and Laura Heide, resort managers, have been invaluable through many years of transition. Now in recent years, Wayne's remaining three children and their spouses, have also become increasingly involved with the operation of the resort.
"After 20 years of memory-making for our own family at RidgeView, we are honoured to be taking on the next generation of 'memory-making' for our guests," said Jeff Holmgren, Wayne and Joyce's eldest son, who is now taking on a lead management role at the resort.
With an increasing number of families seeking vacations and adventures closer to home, RidgeView has never been busier. But as Jeff points out, there are many exciting new plans in the works to make RidgeView even better for guests. The resort offers nightly accommodations year-round and has a thriving membership program that provides annual weekly stays and other perks, without the hassles or stresses of re-booking each year. Wayne has been working closely with his children in recent years to ensure the quality and consistency of the RidgeView experience carries on with the next generation of leadership. With a long list of ongoing facility expansions and upgrades, RidgeView will only get better and better with age!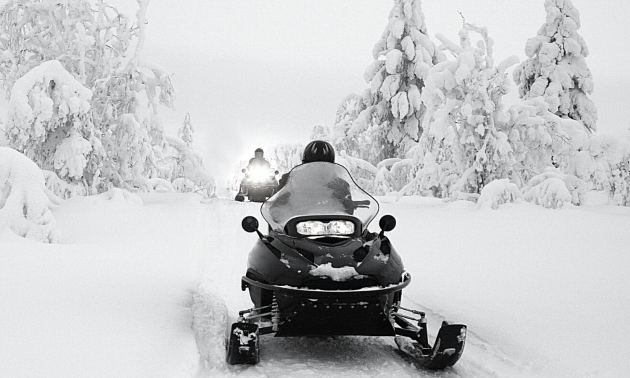 Frequently asked questions about RidgeView Resort
What amenities does the resort have, that specifically cater to snowmobilers?
RidgeView Resort has ample parking to accommodate large vehicles and toy hauler trailers, in many cases right on your vacation home driveway. Our houses are large and offer lots of room to spread out your gear, with clothes dryers to have them dry and warm for the next morning. After a long day on the sled, our hot tub will be the perfect place to warm up.
Why is Radium Hot Springs such a popular location for sledders?
Proximity to Calgary is a big plus, and the convenience of using Radium Hot Springs as a base camp provides great convenience and less travel time each morning. Forster Creek is the most popular snowmobiling area around Radium Hot Springs and it is maintained by the Windermere Valley Snowmobile Society. A groomed trail leads to the club's cabin and four meadows where sledders of all skill levels can do some powder carving and boondocking. Experienced riders can venture beyond the meadows and get into high alpine lakes that offer incredible views of the area. From February 15 to May 31, sledders can also access Catamount Glacier.
Other popular sledding areas near the resort include Brewer Creek, Rocky Point, Doctor Creek and Paradise Mine.
The Windermere Valley Snowmobile Society website may also be of use to visitors seeking trail maps and information.
How far do guests have to travel from the resort in order to reach the trails?
The Forster Creek staging area is at the 19 kilometre parking lot, making it about a 30-minute winter drive from RidgeView Resort.
When/how long is your snowmobiling season in Radium Hot Springs?
Sledding is great until end of May, later in some areas.
What do you think makes RidgeView Resort so appealing to outdoor enthusiasts?
You will not find more beautiful, cleaner or larger accommodations in the valley. Add on the amenities and toy hauling parking and it makes for a perfect sledder's home base to endless trails of pristine powder.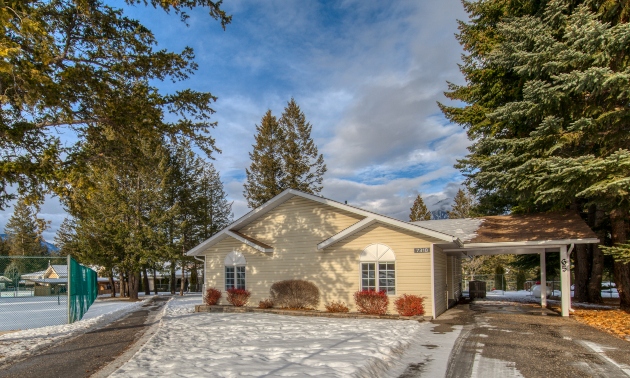 Five-star reviews for RidgeView Resort in Radium Hot Springs
"We were in a three-bedroom villa and it was the best equipped unit that we have stayed in. At check-in, the staff were great and during our week long stay. The wild sheep, turkey and deer added to the wilderness atmosphere. We will be back."
~ Rick, Google reviewer
"Wow! What a beautiful RV resort. This park has beautiful views all around, spacious sites, and great amenities!"
~ Samantha, Google reviewer
"Absolutely awesome resort! Clean, entertaining, and staff very friendly with great hospitality. We can't wait to visit again!"
~ Sasha, Google reviewer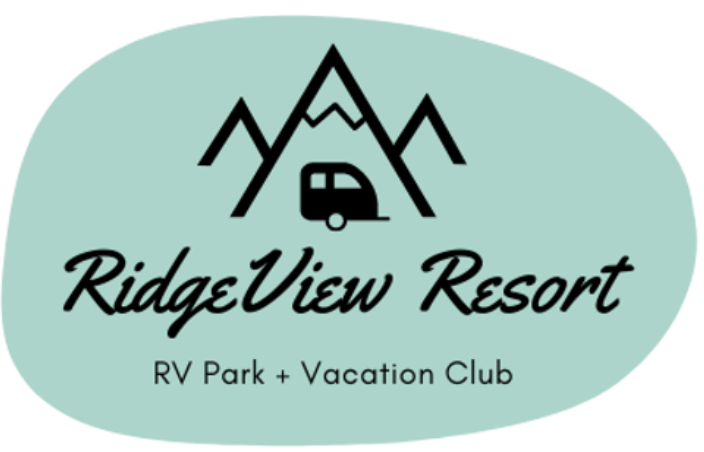 Treat yourself to a dream snowmobiling holiday. Contact RidgeView Resort and make a reservation you won't regret.