Logging 350 kilometres in one day on a snowmobile is a pro's game. And you can do that in Whitecourt, Alberta. If you live or sled in the region, you already know the reputation of The Golden Triangle, which connects to the Whitecourt trail system. Riders of all levels can find ample challenge here.
Each of us must start somewhere, and in Whitecourt, that start is often early.
"I started sledding with a soother in my mouth," said Jayce Turcotte.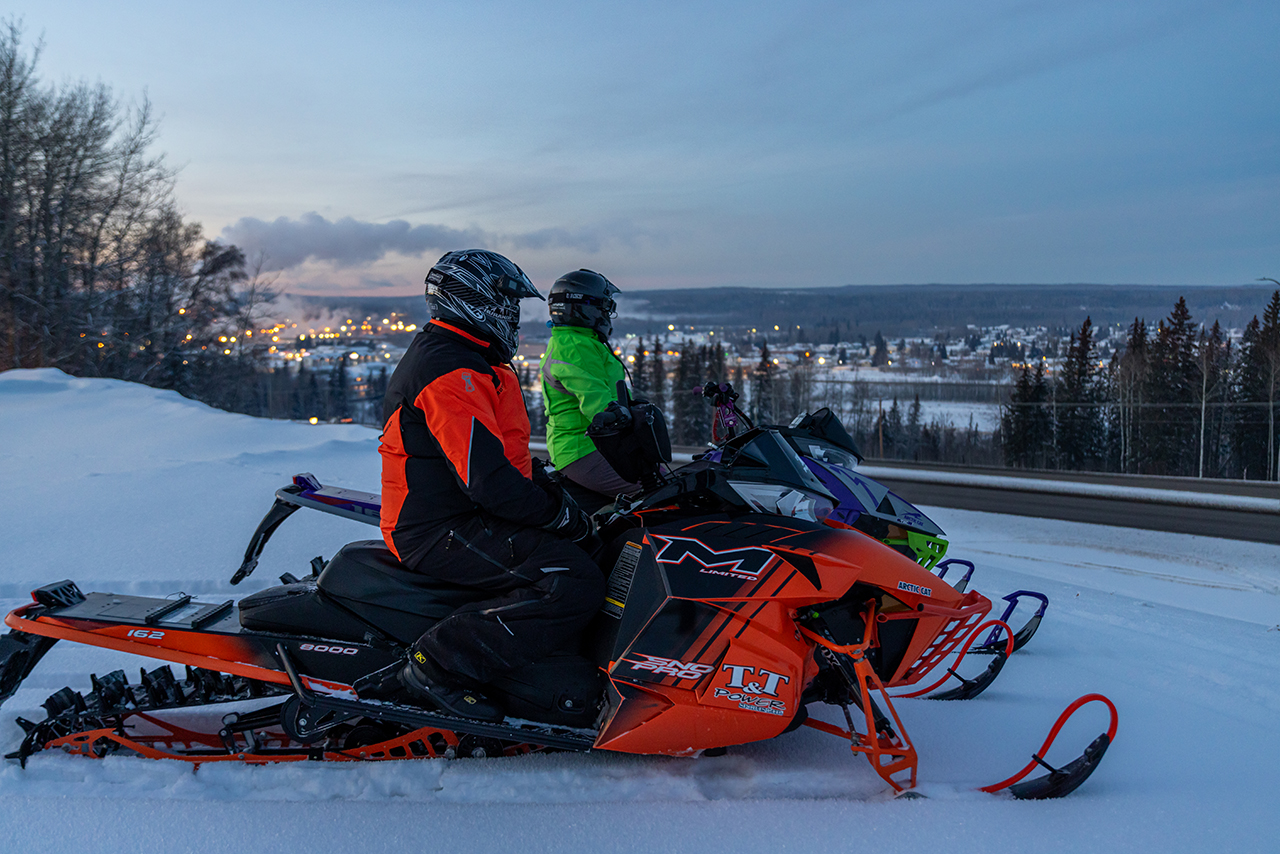 End a great day's ride with a view from the Whitecourt lookout, which you can ride up to from town.
Both he and his brother Jaren are Youth Ambassadors for Whitecourt Trailblazers, responsible for creating social media posts for the sled club. The fact that these young guys (soon to be aged 13 and 10) are engaged as hard-working volunteers this early in their sledding career speaks to Whitecourt's culture of snowmobiling as a multi-generational endeavor.
The boys are stoked to be on sleds and play in the snow. Pro-level riding is in their near future, thanks to a dad who grew up snowmobiling in northern Alberta. The boys have already joined dad for a mountain trip, and the avalanche-free and easy-to-drive Golden Triangle is next.
If you're ready to go now, you can check out more details and this Whitecourt itinerary (via our partners at SnowSeekers.ca). Or read on!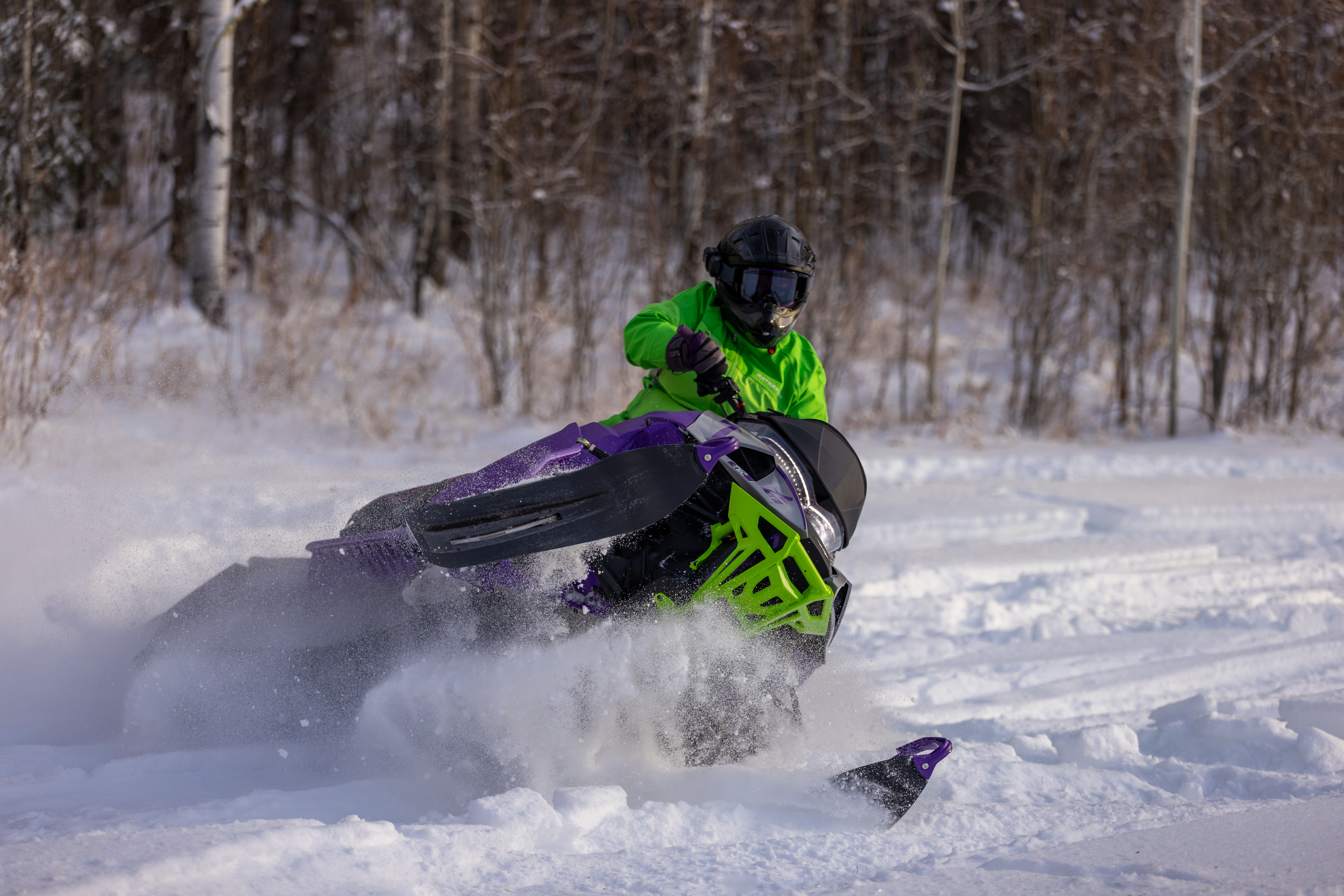 Grab the throttle, get in here: ride 1000+ kilometres of the Golden Triangle.
More family fun
While Trailblazers club president Cindy Brooks remembers being on a snowmobile with her parents before her fourth birthday, there is plenty of challenge for expert-level sledders on the trails. Her kids grew up snowmobiling as she did, and earlier this year she had her two-year-old granddaughter out on a sled. You will find four generations of Whitecourt Trailblazers sledders on the trails.
At 485 kilometres of groomed trails, the Whitecourt Trailblazers manage the most extensive section of trails to maintain, which includes their section of the Golden Triangle. Those kilometres of trails were carved out and maintained by hardcore snowmobilers that want both an opportunity to sled and a winter playground legacy. Volunteers invest 5,000-plus hours every year to keep blowdowns off the trails, fill in creek crossings and groom trails so everyone can enjoy time on a snowmobile.
Whitecourt's trails are well maintained in beautiful boreal forest.
Made of iron? Are you up for the Iron Sledder challenge? Participate in all three Golden Triangle sled events to compete for a shot at the Iron Sledder Title. The winner takes it all: an Iron Sledder Sweater, the medal and $1,000 cash. And GLORY. Can't make all three? Jump in on two of three events and qualify for a shot at gold (gold medal and $250 cash). And glory.
The whole crew of Whitecourt's Trailblazers snowmobile club have made tremendous preparations for their part of the Golden Triangle to ensure every sledder has a good snowmobile-based winter recreation experience.
With three Golden Triangle rallies this winter, including the classic Whitecourt rally, now is the perfect time to check it out for yourself. Get event details and a weekend itinerary to plan your trip here.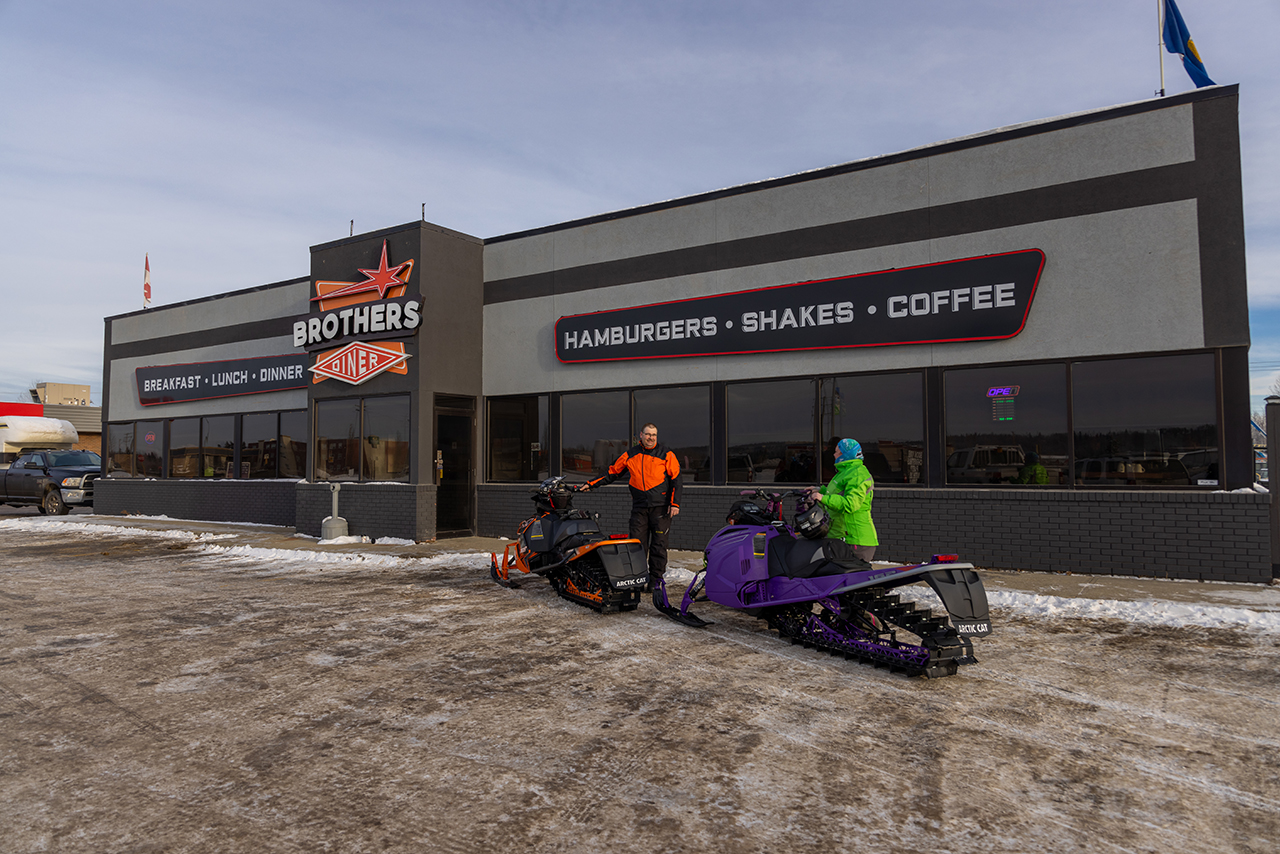 Before hitting the trails, you can ride your sleds up to Brothers' Diner for a hearty breakfast.
Upcoming Events
Check out www.whitecourttrailblazers.ca for information and details on the upcoming Guided Fun Ride Saturday, January 28, 2023.
Join Whitecourt's Family Day weekend rally, February 18-19, featuring two different routes each day. Register online and check out details at www.whitecourttrailblazers.ca. While you're there, jump in on the raffle for a shot at one of two snowmobiles.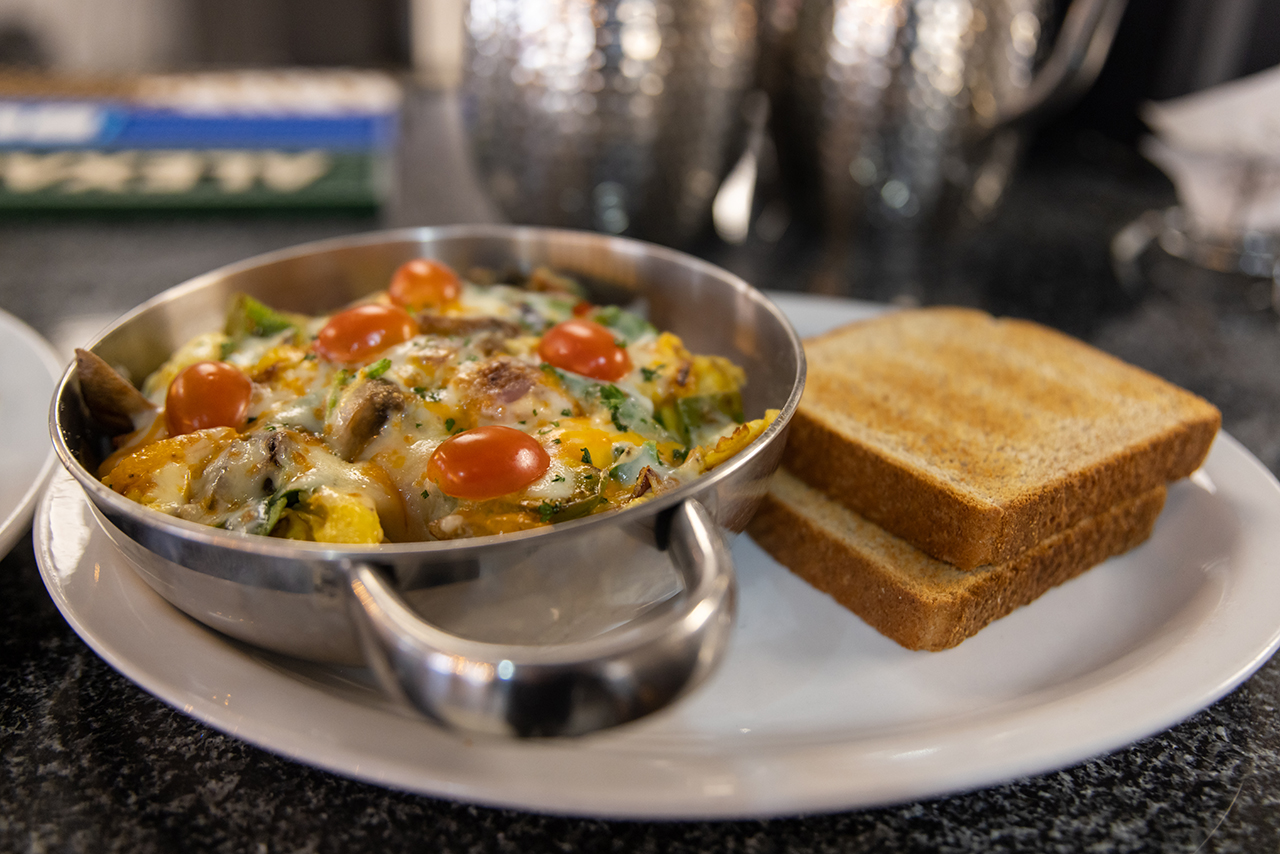 Hit a local spot for a quick breakfast before returning to Whitecourt.
Trail passes:
Purchase your annual trail pass for $90 here: The Golden Triangle or through the Alberta Snowmobile Association website. As an alternate, Trail/Day passes are available from Northland Sno-Goers or Sheila Gilmour, phone: 780-622-9489, email: [email protected]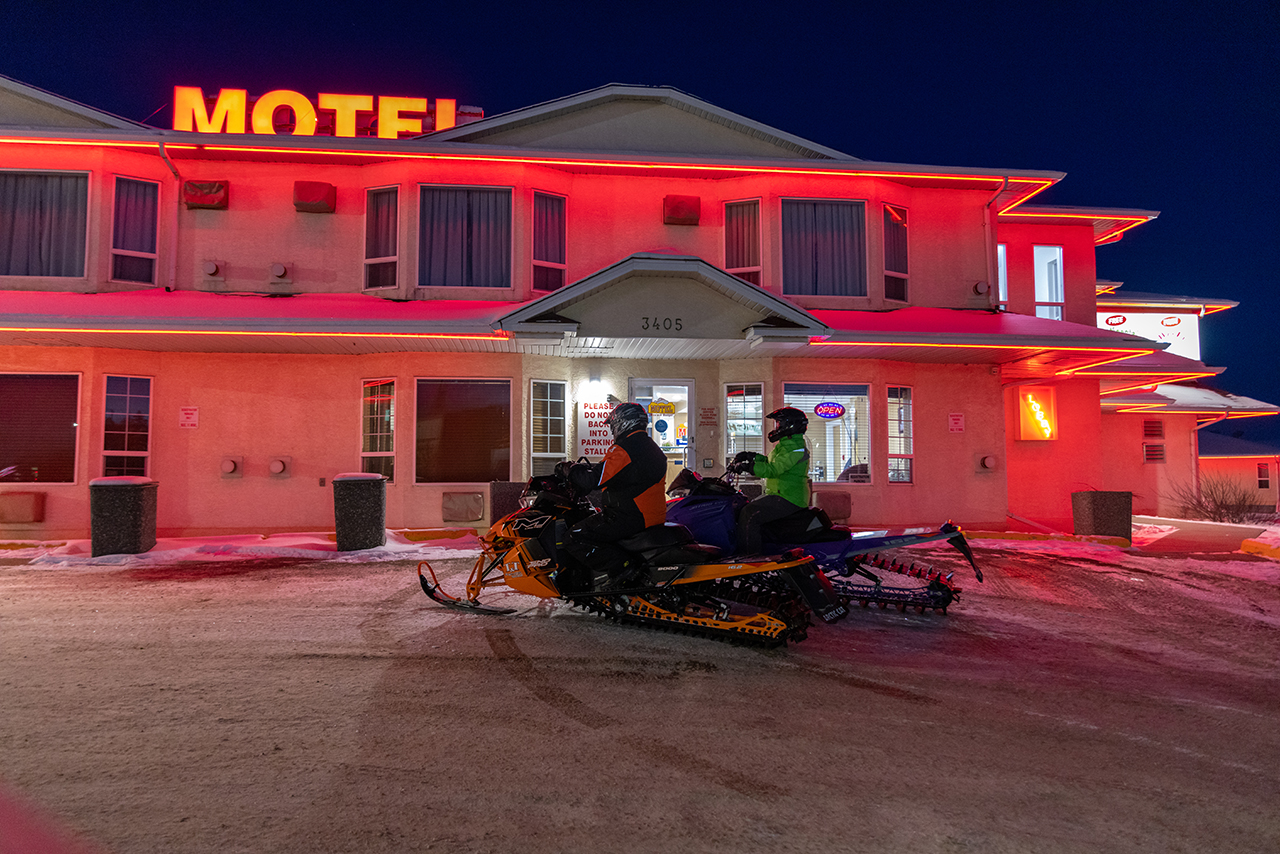 The best place to off-load your sled is the Eagle River Staging area because the mighty Athabasca River makes direct access from town to the north snowmobile trails difficult. (If sledders want to explore south of Whitecourt access is easy from some of the hotels on the east side of town.)