When it comes to deep snow sleds, Ski-Doo is powering through the powder with unparalleled precision with the proven and reliable 850 E-TEC Turbo. They're also making moves on the trail with the new 900 ACE Turbo R. Ski-Doo's 2022 lineup will help you achieve that Ski-Doo feeling like never before with new technologies, new configurations and new models that excite and inspire riders.
"The 850 E-TEC Turbo engine is extremely reliable and drivable," said Pascal Vincent, director of global product strategy (snowmobile/on-road) for BRP. "It's seamless in its operation and delivers 165 horsepower up to 8000' and a 40 horsepower advantage at higher altitudes. We've had a very positive reaction from mountain riders everywhere."
Best of all, this turbo comes with a factory warranty unlike an aftermarket kit and runs on pump gas for hassle-free use.
Ski-Doo engineers seek input directly from Ski-Doo brand ambassadors like Carl Kuster, former snocross star and current owner and guide of CKMP (Carl Kuster Mountain Park) in Sicamous, B.C.
"We had such a big year in 2021 on the Summit with the world's first factory-designed two-stroke turbo, and 2022 was about even more refinement," Kuster said. "The ride-ability, consistency, calibration and reliability of the new Rotax engine have been awesome. It is far more refined from most aftermarket kits in the way of a seamless calibration with no real downside. Riding a proven factory turbo gives you peace of mind."
Many Ski-Doo trail sledders are stoked with anticipation at the announcement of the new Rotax 900 ACE Turbo R—the most powerful engine ever offered in a Ski-Doo snowmobile.
The Rotax 900 ACE Turbo R delivers a 180-horsepower punch by taking the base architecture of its predecessor and altering some key components to allow it to reach a new output level. Adding larger fuel injectors helps increase the power and also allows for better calibration throughout the RPM range. This engine is featured in the limited edition Mach Z.
And then, of course, there's the 2022 Ski-Doo sleds themselves that snowmobilers can't wait to get their mitts on. First, we'll take a look at the Ski-Doo Summit.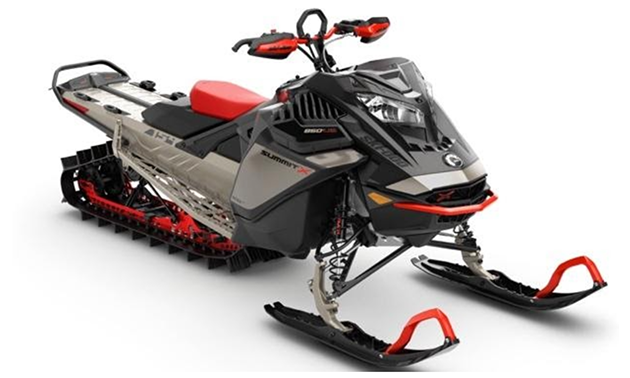 For 2022, the Summit X with Expert Package builds on its reputation for leading the deep snow segment forward by going narrower. The ski stance is adjustable from 33.7 inches to 35.4 inches wide for even more manoeuvrability in technical terrain. Plus, there's a brake reservoir protector standard.
"The Summit with Expert Package is the most precise mountain sled to date," said Kuster. "The Summit X is still a very good option with great handling and ergonomics."
New to the Summit X in 2022 is the lightweight one-piece hood for both engine choices and standard SHOT starter for all 850 E-TEC Turbo variations while E-TEC 850s have choices of SHOT, manual and electric start.
New for 2022:
New Summit Edge in-season model with short tunnel
Summit X with Expert Package narrower ski stance
Summit X with Expert Package reservoir protector
One-piece lightweight hood on all Summit X models
LinQ mounts standard on tunnel (2 pair)
New colour options
2022 Summit X with Expert Package: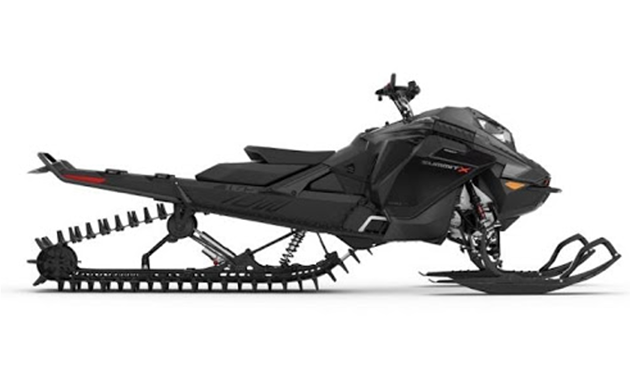 If you're looking to challenge your limits in tight trees, steep inclines and tough terrain, the Summit X with Expert Package is the sled of choice for you.
Features like the short tunnel design instantly get riders thinking about how it frees up power and manoeuvres easier. The ski spindle and stopper design emphasizes sidehill consistency and helps riders conquer the tightest of technical tree lines. This is all thanks to being built on the industry's most responsive platform: the REV Gen4.
"The new narrower stance makes it easier to manoeuvre in backcountry terrain and gives more traction in the snow," said Vincent.
Find out more about the new 2022 Ski-Doo Summit.
Now that we've reached the Summit, let's go for a Freeride through the alpine.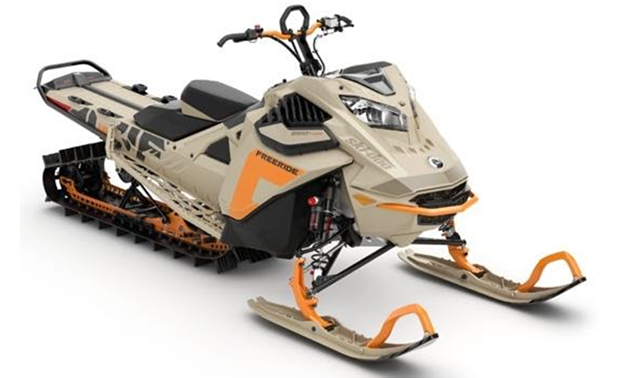 The 2022 Ski-Doo Freeride delivers unmatched power. The turbo powerplant delivers the full 165 horsepower of the Rotax 850 E-TEC up to 8,000 feet and continues to add a massive 40-hp advantage above that mark over the normally aspirated 850 E-TEC—and does so with zero throttle lag and about half the weight penalty of a typical aftermarket turbo kit.
Freerides are built on the strong and responsive REV Gen4 platform with centralized engine placement and open cockpit design so riders can move about freely. Big hits are absorbed by limit-pushing KYB Pro series shocks that riders revere, featuring adjustable compression damping for fine tuning.
"The Freeride is the most capable mountain multi-tool in the Ski-Doo toolbox—big air, great suspension, agile," Kuster said.
More rider-inspired features like small-diameter handlebars, new 4.5-inch backlit digital display and the Ski-Doo exclusive battery-less push-button SHOT starter system make the 2022 Freeride a premium extreme rider experience on snow.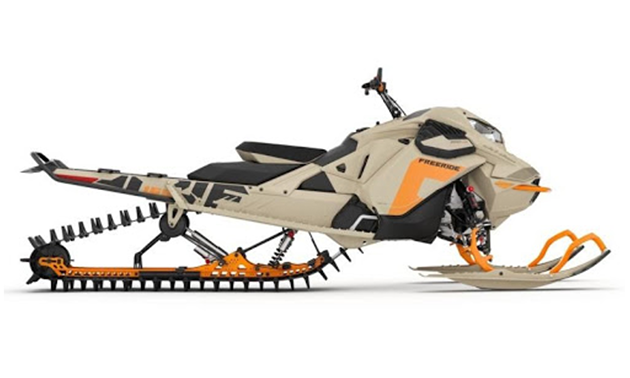 What's new for 2022:
New colour scheme
SHOT starter standard on most configurations
Electric starter in Low Altitude Calibration with 2.5-inch lug only
146-inch model in Low Altitude Calibration only
165-inch model with 2.5-inch lug in Low Altitude Calibration only
Standard LinQ attachments
Find out more about the new 2022 Ski-Doo Freeride.