When it comes to old snowmobiles the Vermilion Ridge Riders of Vermilion, Alberta, run what many are calling the "best vintage snowmobile event in western Canada." The club recently put on their 6th Annual Snowmobile Expo, featuring dozens and dozens of restored antique and vintage snowmobiles.
This show has grown to become one of the premiere events featuring classic and collectible snowmobiles. This year's event was held on Saturday, December 2nd at the Vermilion Regional Centre which saw record attendance, and a record number of classic snowmobiles on display. Plus several local dealers were on location with their new sleds and products for the 2017/18 season.
Thanks to Calvin Robertson, we have posted a selection of great photos from his Facebook posting. We are pleased to be able to showcase some of the best photos from the Expo.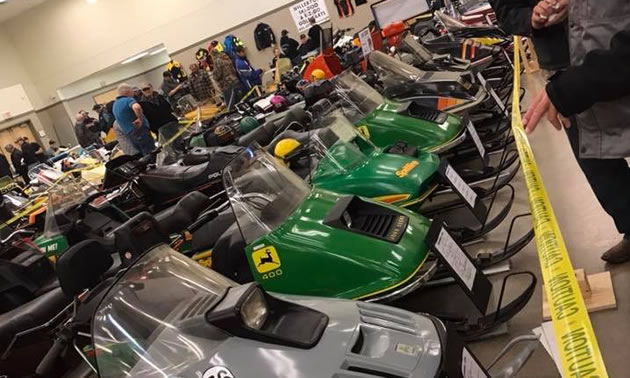 Vermilion Ridge Riders organizer Chris Swan told the Vermilion Standard newspaper, "The club was very happy with the turnout, and with the biggest number of vintage sled entries to date. We have been putting the show on for six years but this is the best one as far as numbers we've had with over one hundred sleds."
"We spend the summers going to shows to meet people to invite them to our show and today we have lots of people here and lots of sleds, with a lot of interest. We got a variety of displayers and different kinds of sleds, which was always our goal," added Chris Swan, in the newspaper interview.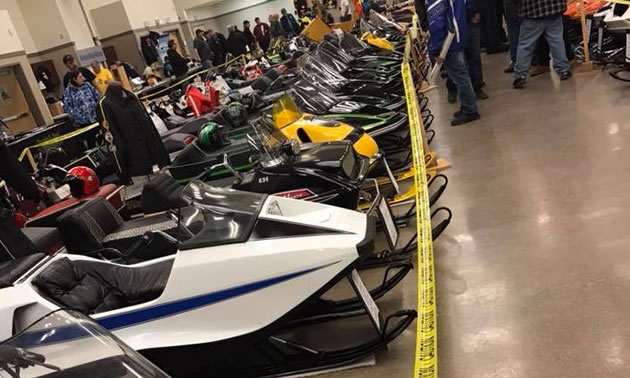 This year's show commemorated Yamaha's 50th anniversary and featured a rare first ever Yamaha snowmobile, a 1968 vintage design and a complete corner of vintage Yamaha sleds. Chris Swan says with the growing success of the Vermilion Snowmobile Expo, the club is actually running out of room and the expo keeps growing and growing. The club also collected an award 'Central Zone Club of the year 2017' from the Alberta Snowmobile Association.
News Source: Facebook/Vermilion Standard