Details are starting to emerge on the new snowmobiles for 2018. The first to launch its full lineup, Ski-Doo unveiled a revolutionary new technology called SHOT.
SHOT, which stands for start hot, is an electric starter that adds only two pounds of weight to the sled. There's no battery, starting motor or ring gear. How does it work? Well, it takes one initial pull start to get the system going. Once running, the engine's magneto charges an ultracapacitor that, like a battery, stores energy for later starts. So basically, it's one pull start in the morning and push button for the rest of the day—unless the engine is turned off for longer than 30 minutes.
SHOT is exclusive to Ski-Doo and it will only be available on spring order 2018 Summit X, Summit SP and Freeride models with the 850 E-TEC engine.
Speaking of the Freeride, frequent flyers will be happy to know this machine and more than half of 2018 Ski-Doo models will be available on the REV Gen4 platform with Rotax 850 E-TEC.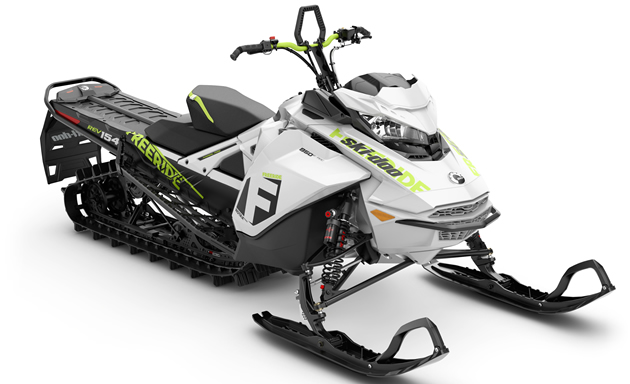 cMotion love child and Summit 175
Remember tMotion? Of course you do. What about the whoop taming rMotion suspension? Well, these two had a baby and it's called cMotion.
Designed for crossover riders, the cMotion suspension debuts in Ski-Doo's new 2018 Renegade Backcountry models. Excellent weight transfer, superior control and comfort, better cornering, greater top-end speed and fuel efficiency are things that Ski-Doo says come into play with cMotion.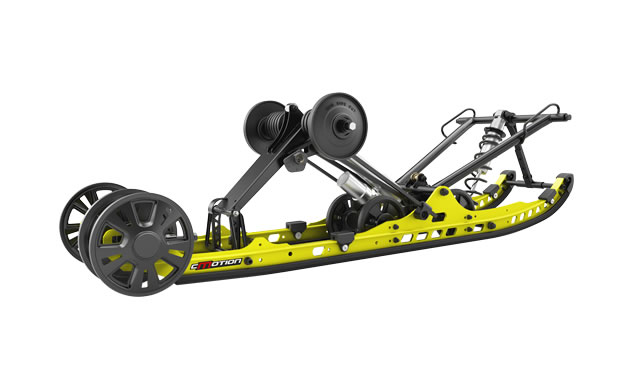 Last but definitely not least for the deep, deep snow riders is the new 2018 Summit 850 175. In addition to a longer track, this sled benefits from Gen4 chassis updates and other refinements for 2018. You can dive into the technical specs on Ski-Doo's website but in summation, Dave Norona, Ski-Doo Backcountry Expert, tells us, "It's unbelievable where this sled will go."
Norona will be talking more about the 2018 Summit REV Gen4 850 175 and how it handles the backcountry in the days and weeks to come. Check out his channel on YouTube or follow him on Facebook and Instagram.