When: November 24 & 25, 2017
Where: Vernon, B.C.
This show is organized by the Vernon Snowmobile Association (VSA).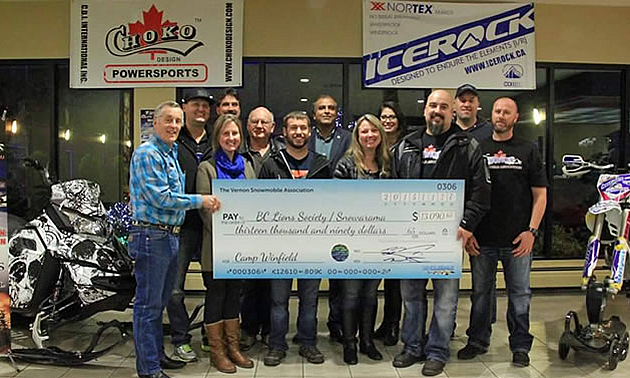 "We as a club love this sport and really promote safety first," said Craig Moore with the VSA.
This show will have all the new snowmobiles and snow bikes, the latest outerwear, snowmobile decks and trailers, and also the most important thing—avalanche safety gear, course information and all equipment for your needs. There will be sled wraps, videos and even seminars.
Come see vintage snowmobiles and meet pro riders—including Reagan Sieg, Brock Hoyer, Jamie Iwaschuk, Cody Kaliszuk, Stephanie LaRoy Schwartz, Brett Turcotte, Julie-Ann Chapman, Randy Swenson, the Hicks brothers, Trent and Tyler Backus, Jeremy Hanke and many more.
The VSA celebrates its 50th anniversary this year and is the oldest club in B.C. The club is also privileged to host the Snow Show held in Vernon. The support from the community and the club's corporate sponsor to make this event a success has been appreciated.
For more information, see the VSA's website.